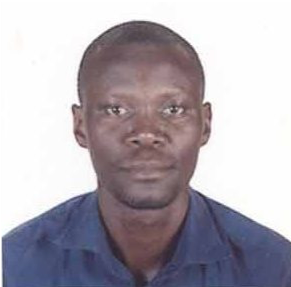 Tom Balemesa Kisembo
Tom Balemesa Kisembo is passionate about peace, development and social research. For over 10 years,  he has worked within and outside Uganda on land, gender, mining and minerals policies', post conflict development, monitoring and evaluation, social and participatory research. Tom is currently leading the team documenting the process and approach of the issuance of Communal Land Associations (CLA) and Certificates of Customary Ownership
(CCO) in 3 districts of Karamoja. Recently he was a land governance and rights expert for the National Planning Authority's World Bank-funded project; a Report on the concept of Land banking and Guidelines for implementing Land Banking in the Greater Kampala Metropolitan Area.
Tom possess a Masters of Arts in Peacebuilding and Conflict studies that focused on land conflicts as a result of Oil exploration in Hoima and a BA Education degree from Makerere University. He also possesses a post graduate diploma in monitoring and evaluation from Uganda Management Institute, certifications in conflict analysis and mediation in violent conflicts from United States Institute of Peace and was; a visiting professional at Landesa –Seattle on women land rights, United States Peace Corps-USA as an Atlas Fellow on post-conflict programming and training and Africa Centre for the Constructive Resolution of Disputes (ACCORD)-Durban as a junior fellow knowledge production department. He is a certified practitioner for achieving responsible land-based investments from the Social License Platform and gender inclusivity in mining governance from UNDP. He divides his time between family, travel, research and has published on land, conflicts, and extractives' policies.